May 8th: Why ASEAN Matters for America: A Discussion with the ASEAN Ambassadors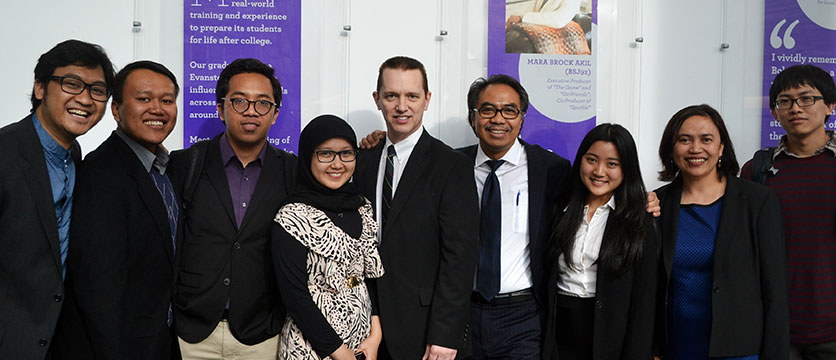 Jeffrey Winters and the Arryman Fellows and Scholars attended the ASEAN Ambassador talk and met with Adam Tugio, Minister Counselor of Indonesia.
The Asian Studies Program and the Equality Development and Globalization Studies (EDGS) program present an exciting event with ASEAN Ambassadors. ASEAN, the Association of Southeast Asian Nations, will join in a panel discussion on the strategic and economic relationship between the U.S. and South East Asia. Faculty facilitator will be Professor Jeffrey Winters , Director of EDGS.
Thursday, May 8th, McCormick Tribune Forum, 1870 Campus Drive, Evanston, IL
The panel discussion will be from 4:00pm – 5:00pm. A reception from 5:00pm – 5:45pm will follow the discussion.
The ambassadors to the USA from the member nations of ASEAN will participate in a panel discussion on strategic and economic relations between the USA and South East Asia. The ambassadors from Laos, Malaysia, Thailand, and one more country (TBA) will make presentations and field questions. The other ambassadors (except for the ambassador from Indonesia, who cannot join us) will be present and available for conversation at the reception that will follow the panel.
For more information about Why ASEAN matters for America, visit the ASEAN website.