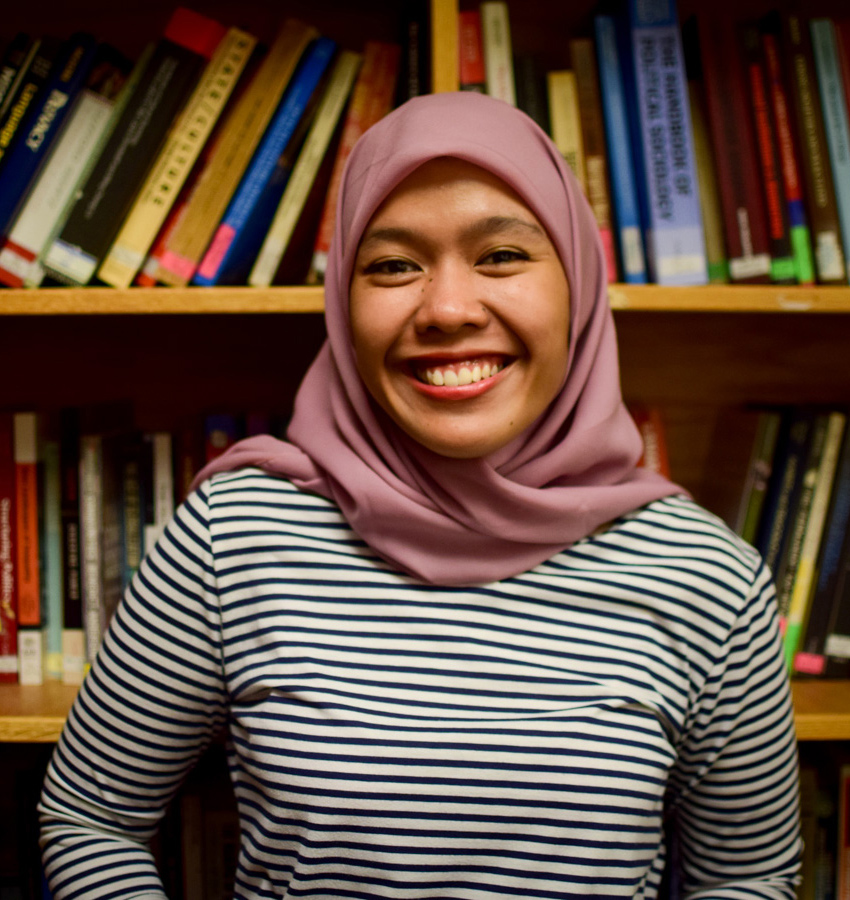 Amrina Rosyada
Amrina Rosyada graduated cum laude from Cultural Anthropology, Universitas Gadjah Mada, Indonesia in 2019.
Throughout her academic career, she has been involved in field research both in urban and rural Indonesia. Her latest fieldwork was in the mountainous area of Temanggung, Indonesia researching how the concept of "child labor" used by tobacco farmers differed from the one used in international conventions. She has also written several essays that have won national prizes and have been published in national and international online medias alike, namely Magdalene, IndoProgress and Inside Indonesia. Her latest essay about women war victims during Japanese colonialism in Indonesia won the 2nd prize in ISRSF Women Essay Competition.
At Northwestern, Amrina will become a part of the Department of Anthropology. She plans to do preliminary research on the issues of minorites, how they negotiate everyday life—either through submission or resistance—and their relations to the state.