2013 Arryman Fellows accepted into PhD programs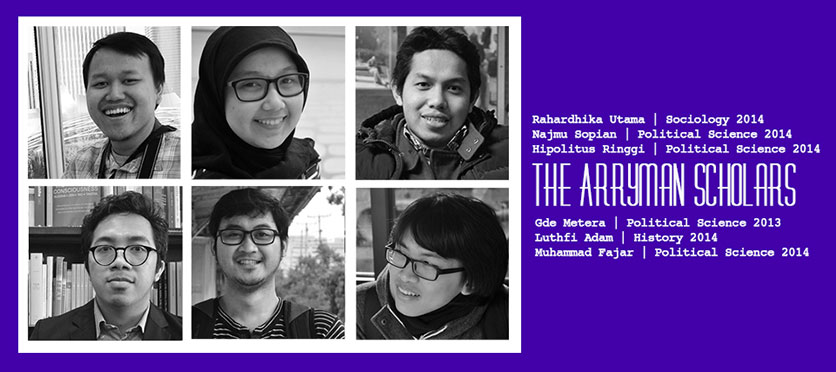 EDGS congratulates the 2013 Arryman Fellows! All four Fellows have been accepted into PhD programs starting this fall at Northwestern University. They are Muhammad Fajar and Najmu Sopian in Political Science, Luthfi Adam in History, and Rahardhika Utama in Sociology. We also want to congratulate Hipolitus Ringgi, a 2012 Arryman Fellow, who was accepted earlier this year into the PhD program in Political Science.
All five of these outstanding students have been promoted by ISRSF in Jakarta to Arryman Scholar status, an award that provides full funding for up to six years of doctoral studies. The program's first Arryman Scholar, Gde Metera, was admitted to the doctoral program in Political Science last year.
The 2013 Arryman Fellows will present their year-long research projects at the Arryman Symposium to be held on Saturday, May 17th at 11am at the Buffett Center.