May 14, 2013: EDGS Rajawali Lecture: His Excellency Dr. Dino Patti Djalal, Indonesian Ambassador to the US
May 14, 2013: EDGS Rajawali Lecture: His Excellency Dr. Dino Patti Djalal, Indonesian Ambassador to the US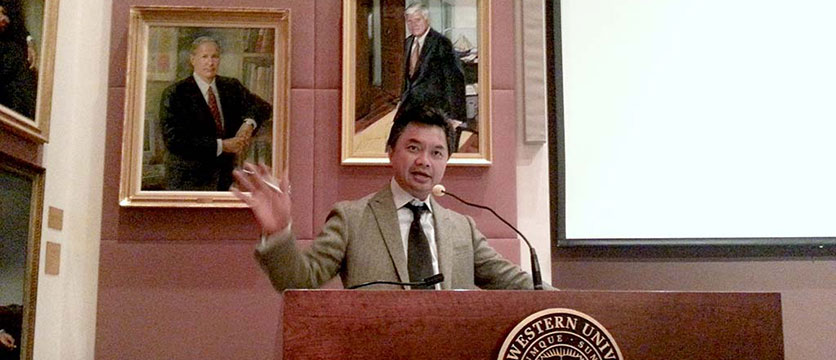 Indonesian Ambassador Dr. Dino Patti Djalal spoke about the role of emerging nations in politics and the global economy at the EDGS Rajawali Lecture on May 14th.
EDGS Rajawali Lecture: Emerging Powers: Richer, Smarter, Assertive and Rebalancing the World
The Indonesian Ambassador to the US, Dr. Dino Patti Djalal, spoke to a diverse audience at the inaugural EDGS Rajawali Lecture, held on May 14, 2013. Djalal shared examples of how emerging nations, such as Indonesia, Turkey, South Africa, Brazil, have a new found confidence in dealing in a global market. Djalal also spoke about Indonesia's connection with the United States through education and its close economic relationship with China.