Arryman Scholars' Award Winning Research
Arryman Scholars' Award Winning Research
Two of our Arryman Scholars and PhD Candidates in the department of Sociology were recently recognized with academic awards. (Click here for more information on all of our Arryman Scholars' accomplishments.)
Rahardhika "Dhika" Utama was recently awarded the 2021 Hayward R. Alker Best Student Paper Award for his paper titled, "Politics of Memory, Underdevelopment, and Remnants of Political Violence in the Sumatra Rubber Belt" from the Interpretive Methodologies and Methods group at the American Political Science Association (APSA). The Hayward R. Alker award recognizes the APSA conference paper by a Ph.D. student that best demonstrates the uses of interpretive methodologies and methods for the study of the politics.
Wara Urwasi was awarded $5,500 from the Maurice J. and Fay B. Karpf Peace Prize by the Northwestern Sociology department. The award is given for her research on the role of collective memory and informal institutions in spatial reconstruction and peacebuilding efforts in Ambon, Indonesia. 
Dhika and Wara, both in the process of writing their dissertations, answered some questions regarding their research experiences.
Interview with Rahardhika Utama
Dhika, how did you get interested in your dissertation topic?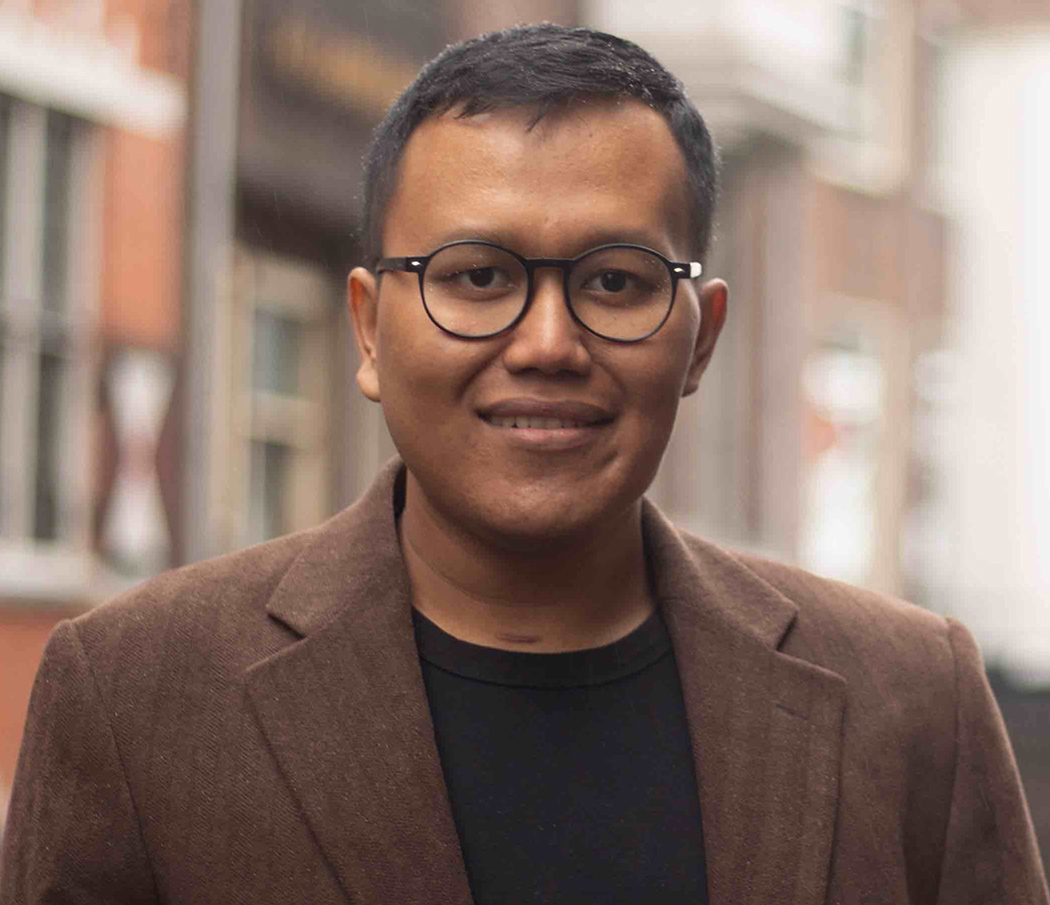 My dissertation, Embedded Peasantry and Economic Transformation in the Asian Rubber Belt, concerns the diverging economic development trajectories among rubber producing countries. Using both a comparative historical approach and ethnography, I ask why some of these countries have transformed into an industrialized economy faster and more successfully than others despite sharing commonalities in geographic features, colonial history, and competitive advantage in the global economy. 
My interest in this topic started with a vivid dream I had one summer night in 2016 featuring my young self trapped amid tall rubber trees and talked to impecunious rubber tappers. The dream persuaded me to learn everything I could about rubber. I wrote pre-dissertation grants for this pursuit, and I was lucky to have received sufficient fundings for an archival study in Akron, OH—a town that used to be the rubber capital of the world—and for initial ethnography fieldworks in North Sumatra (Indonesia), Kedah (Malaysia), Songkhla (Thailand), and Hpa-An (Myanmar). Since then, I gradually became interested in following natural rubber from the cradle to the grave. I extended my fascination with rubber and its complex socio-economic history in research papers I wrote for graduate seminars in Northwestern's Sociology and Political Science departments, as well as at the Max-Plack Institute for the Study of Sciences. These seminars inspired me to pursue comparative development research centering on rubber communities.
What did your fieldwork consist of?
My fieldwork primarily is comprised of ethnography fieldwork and archival study.
During my fifteen months of ethnography fieldwork, I conducted interviews, observations and gathered oral history in multiple rubber communities in Indonesia, Malaysia, Thailand, and Myanmar. I spent most of my days living and interacting with rubber planters and plantation workers at their home and rubber plots. I also followed rubber's commodity chain from the plantations to the multi-level trading posts, and traced its flow from the rubber processing factory to the tire industrial complexes and export warehouses. In addition, I interviewed rubber traders, manufacturers, researchers, government officials, and political activists in these countries. 
For the archival research, I accessed primary resources such as government and corporate records, statistics, and historical research reports from 20 libraries and archive centers in Indonesia, Malaysia, Thailand, Singapore, Netherlands, the United States, and the United Kingdom. I focused my archival study on politics of development, Cold War geopolitics, and the global commodity chain of rubber from 1890-2018. 
What is one of the most unexpected or surprising elements you discovered in your research?
One of the surprising findings I discovered in my research is how geopolitical dynamics during Cold War in Southeast Asia significantly reconfigured the development trajectory among countries in the region. I found some major geopolitical events, such as the Vietnam war, the Malayan Emergency, and Indonesia's 1965-1966 anti-communist purge, have altered the path of economic transformation in respective countries and shaped the livelihood of rubber-producing communities to date.
In winning the Alker Paper Award—you engaged in interpretive research methods or interpretive methodological issues—can you describe what those were?
Interpretive methods construe people's actions as meaningful and historically contingent (Bevir & Kedar, 2008). Thus, the methods provide tools and guidance for a researcher to understand people's experiences and actions from their own perspective. Interpretive methods encompass various research techniques that focus on qualitative data collections, such as participatory action research, oral history, and ethnography.
I received 2021 The Hayward R. Alker Best Student Paper Award for a chapter in my dissertation titled, Politics of Memory, Underdevelopment, and Remnants of Political Violence in the Sumatra Rubber Belt. In this chapter, I complement my ethnographical findings with historical data. The chapter highlights rubber farmers' lived experience in Sumatra, particularly their struggle for livelihood while being haunted by memories of past violent episodes around their homeland. I also identify important factors that preserve these memories, such as official commemorations, monuments, and other counter-memorial aesthetics.
In what ways is your research important to Indonesia?
My research complements existing scholarships in Indonesia by offering historically grounded and comparative explanations of Indonesian economic development outcomes. I also foreground the lived experience of smallholder producers throughout the age of development in the country.
Beyond the contributions to the Indonesian scholarships, my research offers problem-solving sociology insights to empower approximately three million rubber smallholding households in Indonesia. I identified the cause of the rubber sector underdevelopment in the country, and I aim to propose an alternative solution to the problem using insights from my comparative research. 
Wara, what is your tentative dissertation title, and how did you get interested in your dissertation topic?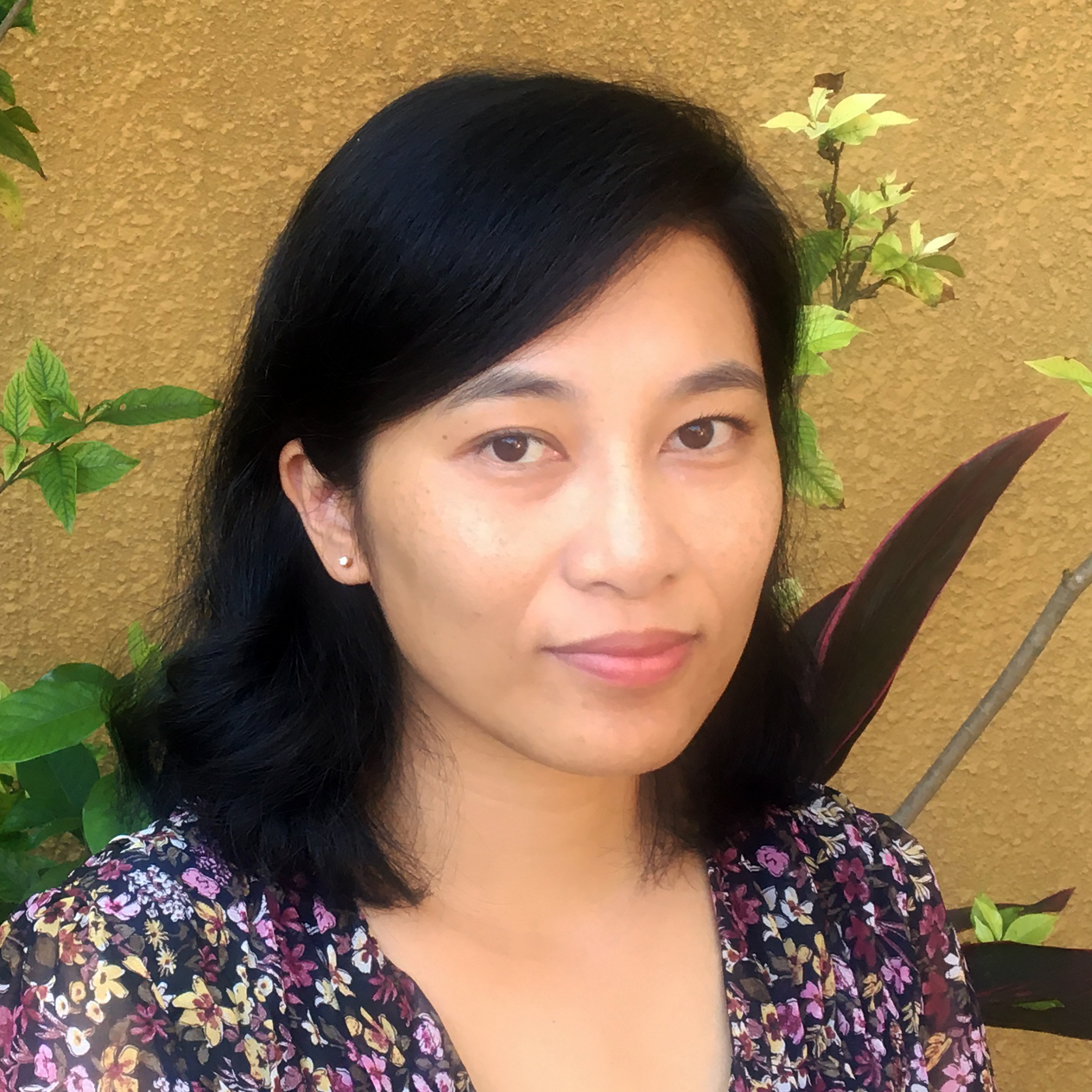 Tentatively, my dissertation is entitled "Land Institution and Community Politics: Behind Varied and Uneven Urban Informality Governances in Jakarta, Indonesia." The research tries to explain the reasons behind the ambivalent and varying state's responses in managing urban development activities that were established outside of the state's officially sanctioned channels, such as informal settlements and slums. 
My interest in this topic came up years ago when I was still studying urban design in India. When I conducted my fieldwork for my studio project, I often witnessed large-scale demolitions of slums around Delhi to prepare the city for The Commonwealth Games and to make Delhi a world-class city. We can clearly see a similar pattern in other cities in the Global South, including Jakarta, where urban poor settlements were demolished to give spaces for luxurious townships or infrastructural projects. At first, I wanted to concentrate on how planners and the planning field intentionally or unintentionally enhance this exclusionary pattern. But as I moved forward, I became more interested in the role of ideas, land institutions, and the interaction between the state and the informal communities.
What did your fieldwork consist of?
In general, my fieldwork consists of archival research, observation, and interviews. I began my fieldwork in Jakarta in July 2019 for approximately twelve months. I started by gathering documents and historical archives from the national and local government agencies. Then, I observed different informal settlements, mainly in North and West Jakarta. I joined several community events to see how the community interacts with the governor and mayors, other government officials, and activists. I interviewed activists, community leaders, and residents, and I also collected informal archives or materials held by the community, such as their internal meeting notes and documentation of their settlement's eviction or development.
What is one of the most unexpected or surprising elements you discovered in your research?
My initial plan was to compare the urban informality governance in Jakarta and Surabaya. But as I visited different kampungs and informal settlements in Jakarta, I found that governmental responses to those kampungs are actually varied. Demolitions occurred in some neighborhoods despite the established policies that condemn forced evictions. At the same time, other informal settlements can persist or expand, and some even receive improvement and redevelopment schemes from the government. This observation refuted my earlier framework, in which I categorize a city as exclusionary or inclusionary with a very static development trajectory. Jakarta's pattern is indeed more heterogeneous and dynamic than I first thought. So, I shifted my research question to address how the state can justify the contradictory responses and maintain its authority, even when the government uses the punitive, permissive, or care logic in managing informal settlements.
In winning the Maurice J. and Fay B. Karpf Peace Prize—can you briefly speak on the area in your research that this award touches on?
I received the Karpf Peace Prize for my work on Ambon City. Besides my dissertation on the politics of urban informality, another research agenda that I currently am pursuing is communal violence and urban spatiality. My first study on this topic, which also became my Arryman Fellowship project, addresses when and how the spatial segregation of Ambon City influenced the occurrence of communal violence between the Christian and Muslim communities in the area. My current project focuses on the present-day condition in Ambon. It describes the city's reconstruction and peacebuilding efforts that have switched Ambon's status from a conflict-ridden place into one that is considered a highly tolerant city in Indonesia.
In what ways is your research important to Indonesia?
I hope that my research can enrich the study of urban Indonesia by showing how inequality, poverty, and conflict are manifested and magnified in an urban environment and potentials for changes. My dissertation hints that the discretionary mode of governing informality through a piecemeal and case-by-case treatment prevents advocacy for a more significant transformation in land and housing institutions. Nevertheless, my studies in both Jakarta and Ambon City reveal the role of informal institutions and community initiatives in generating important changes, from successfully instilling new policies on housing and land for the urban poor to establishing spaces of tolerance between religious groups. These findings imply that affordable housing and land provisions and peacebuilding efforts in Indonesian cities need to be more grounded in community strategies and grassroots resources.